The biggest waterpark in Bulgaria, not just Sunny Beach! Ride the Tsunami, The Half-Pipe or The Kamikaze for an adrenaline filled ride. If you're looking to relax, grab a ring and jump in the lazy river or enjoy a cocktail at one of the many pool bars!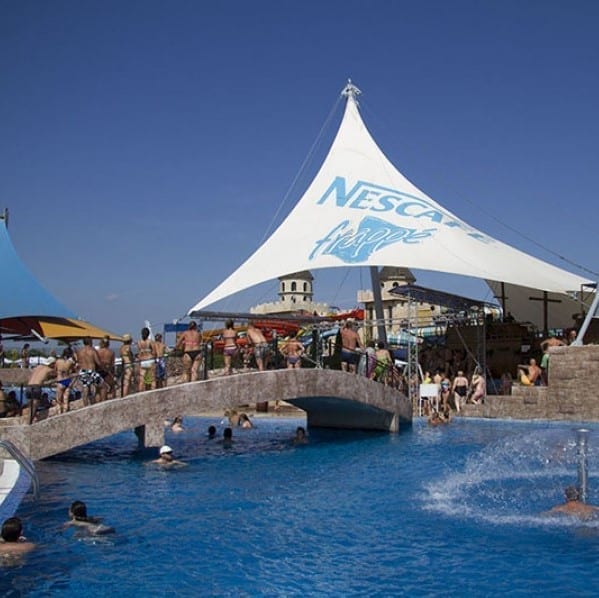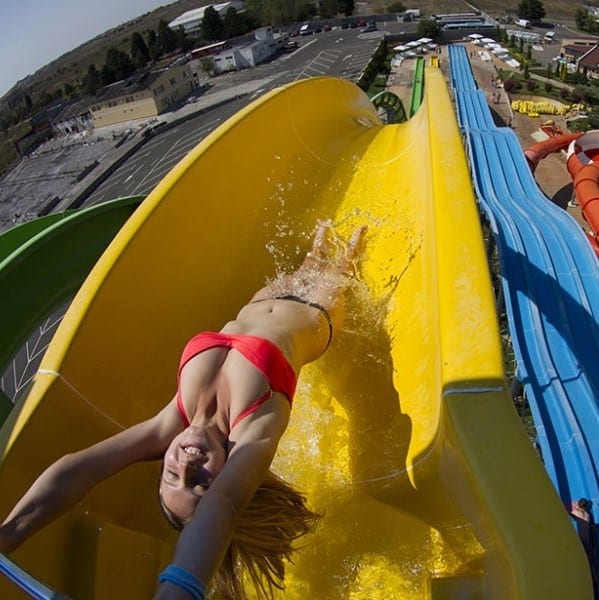 The Kamikaze
This Slide is only for the brave. A drop of 22 metres ensures the ride is short and adrenaline filled!
The Tsunami
Grab a friend and ride the Tsunami or half-pipe!
Feel your stomach turn before crashing into the pool at the bottom of the Tsunami – one of the best rides in the park!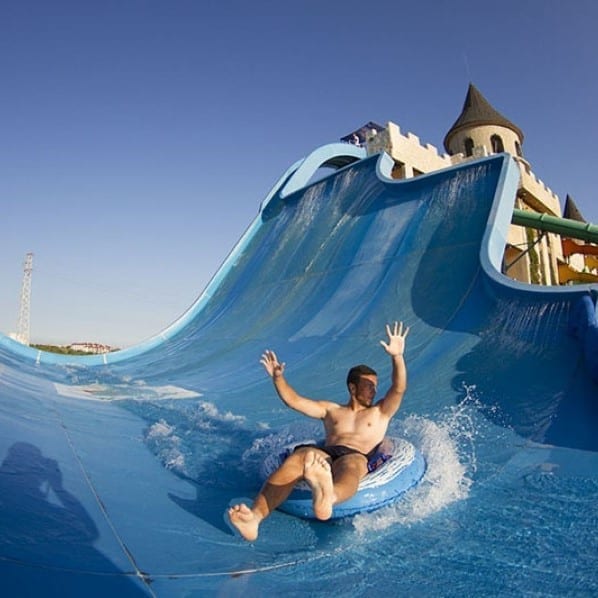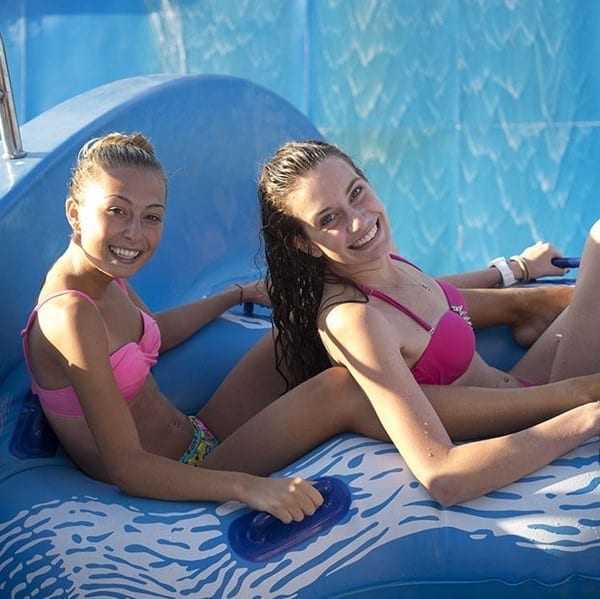 Rafting Slide
The longest water slide in Bulgaria stretching over 146 metres! Winding around with fast descents – a real adrenaline ride. You can ride this solo or with a friend!
Rafting River
The Rafting River winds around the park . One moment you'll be slowly moving along in the "Lazy" River before all of a sudden, 2 metre high waves are crashing you around!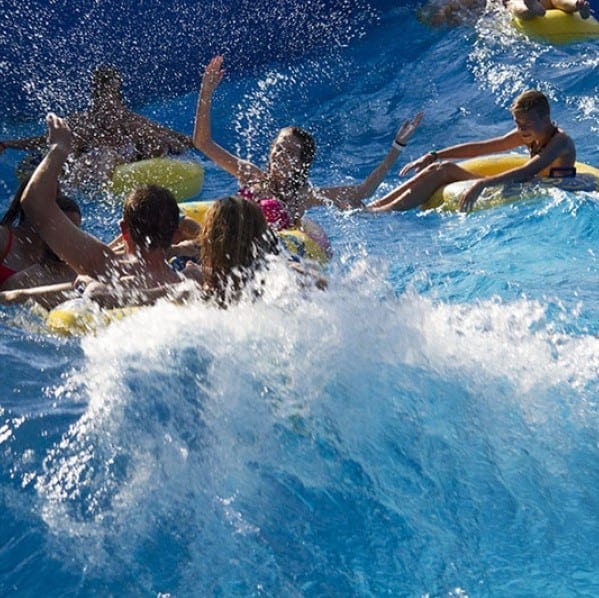 Pool Bar
Situated right in the middle of the waterpark, the pool bar is the busiest bar in the park with a great atmosphere. Located in-front of the mainstage where activities and entertainment run all day. A must visit for a beer or cocktail when you visit the park!
Restaurants
With everything from freshly baked pizza to kebabs or pasta to salad! Grab an Ice-Cream or a pancake for afters!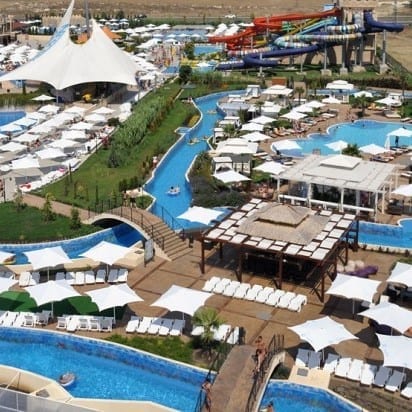 Booking as a group?
Group of 8+ people? Fill in the group enquiry form to see what exclusive group discounts or add-ons we can offer you!
Contact Details
Address:
SBT Head Office
Disco DGV
Sunny Beach East
Nessebar Municipality
Bourgas Region
Bulgaria
Phone: +44 7379300895 (07379300895)
Email: info@sunnybeachtakeover.com
Domi kar ltd tRADING AS SUNNY BEACH TAKEOVER