HOW TO GET THE MOST OUT OF YOUR CLUBBING HOLIDAY
Your summer clubbing holiday is the highlight of the year. You've might have been working all year in the cold and wanting that one week of sun. Or, you've been pulling your hair out with stress because another exam or coursework deadline is looming.
Spending a whole week, or sometimes two, in permanent party mode can be seriously draining for your body. You're coming on holiday to hit all the clubs in Sunny Beach so we've put together a few quick tips for you to get the most out of your week party holiday!
Pack Smart
Sounds stupid. Why does that matter to me having a good week you're probably thinking?
Think about it, your on day 7 or day 14. The weather is absolutely scorching and your body is broken from all the alcohol as you're about to board the packed out bus, without any air-conditioning, to the airport. Why carry a heavy bag everywhere, filled with things you just aren't going to wear or use? Make the trip a little more comfortable and the journey home survivable.
Lads, you need a set of t-shirts or casual shirts for the 7 nights and some going-out shorts. Throw in one pair of shoes, swimming shorts and your essentials, you might even be able to cram that into a cabin bag, saving you a small fortune on the baggage fees! All the nightclubs in Sunny Beach are casual wear; flip-flops, shorts and t-shirt is fine.
Girls, stay away from high heels. The streets, bars and clubs in Sunny Beach are not high-heel friendly! Pack your bikinis, make up, some comfortable going-out clothes and a couple pairs of shoes. Stick one jumper in the case just you want to spend the night on the beach.
Cut Down Costs
You're heading to Sunny Beach, not Ibiza, so spending money should never really be an issue. Unlike Ibiza and other party destinations, the clubs in Sunny Beach are very reasonably prices for entry and drinks. In Ibiza you can easily pay €20 for a drink, whereas in the nightclubs in Sunny Beach you'll get six or seven doubles for that price!
That being said, it's always nice to save a little extra money, no matter where you are. So make sure you look out for the free bar offers in the clubs in Sunny Beach and join the events like Barcrawls, Full Moons and UV Parties. They always include special discount drinks promotions, some free bar and entry into various Sunny Beach nightclubs at the end of the night!
Our best money saving suggestion is to take a look at the Gold Events Package. Giving you free entry into DGV and Room2, the biggest clubs in Sunny Beach for your whole holiday, over 10 hours of free bar and all the top events in Sunny Beach.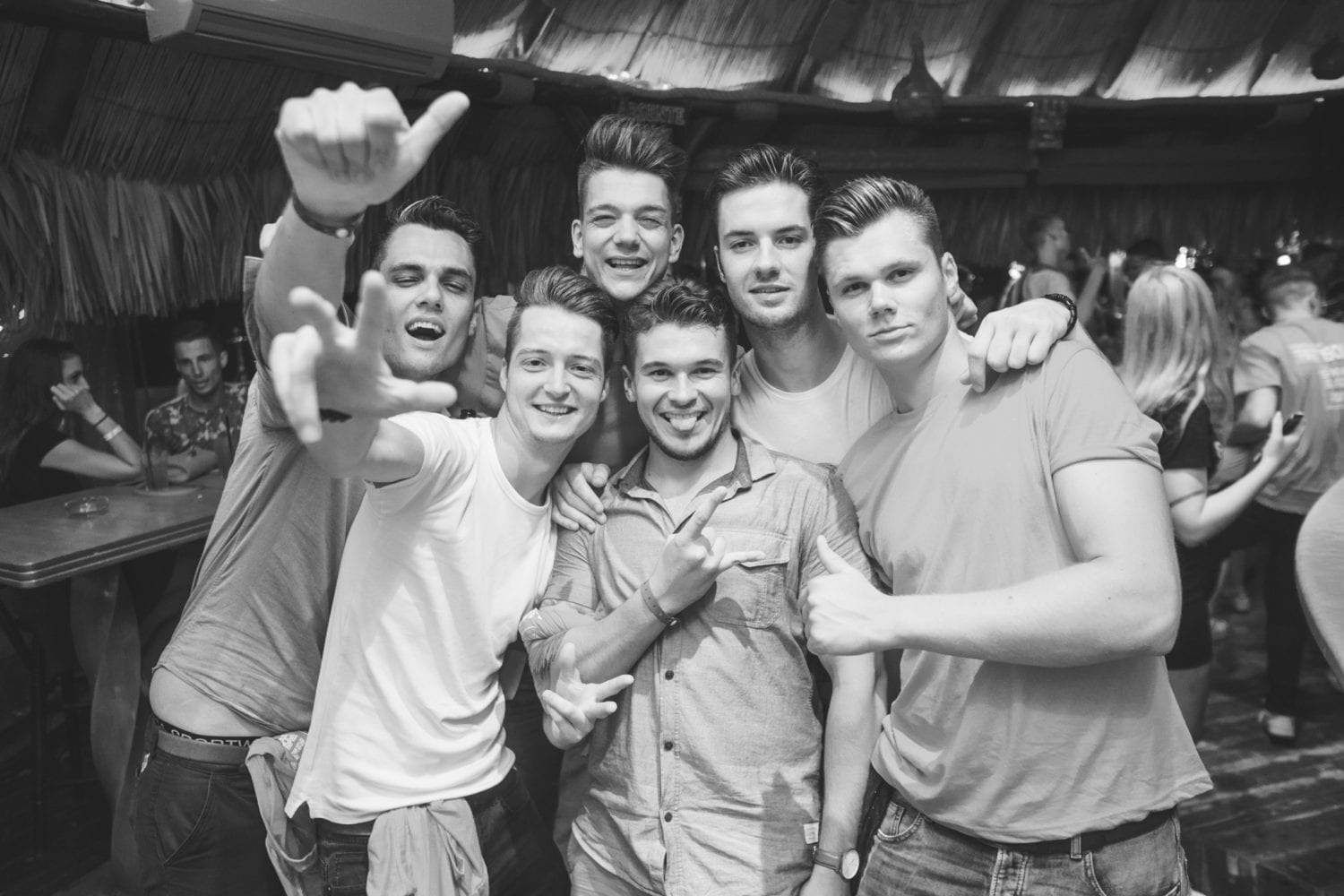 Pace Yourself
The nightclubs in Sunny Beach are on another level to anything you've experienced back home and that can make you feel invisible. Always remember, it's a long night. You don't have to get absolutely smashed by 01.00 – the clubs in Sunny Beach are open until the early hours of the morning.
Make sure you feed yourself. There's no need to bring any pot-noodles with you as the food in Sunny Beach is dirt cheap anyway. Get your hangover busting English breakfast at Arena and then will set you up for the day. You'll get over your hangover from the night before in no time and be ready to do it all again that night as soon as the sun goes down! All of the nightclubs in Sunny Beach have a kebab shop or pizza stand right by – so don't be afraid to get something in your stomach during the night to soak up some of the drinks.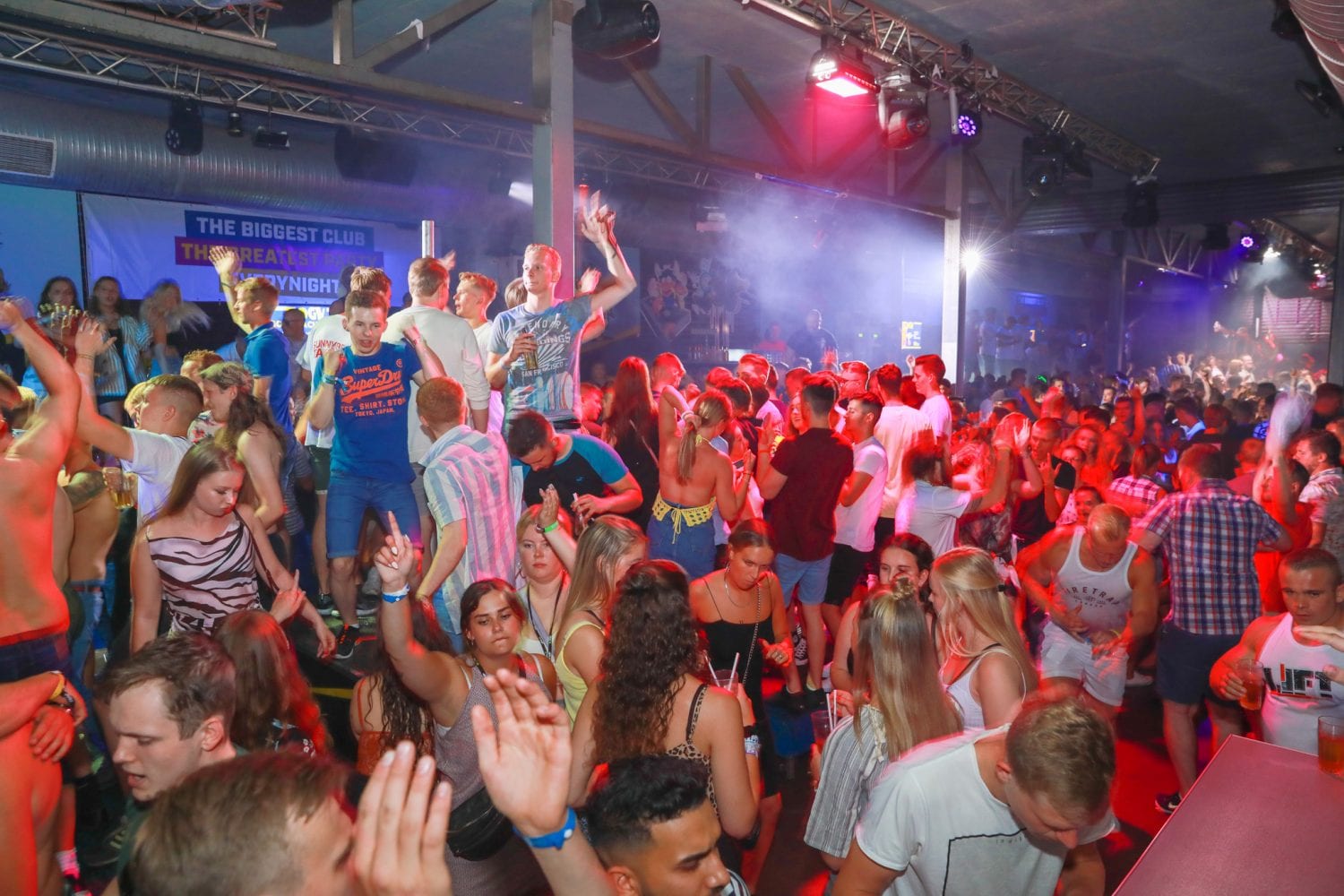 Stay safe and look after your friends
Well, here's the good news, Sunny Beach has a really low crime rate, especially compared to other European resorts. However, that doesn't mean to say you shouldn't keep your wits about you.
There is very little trouble or fighting that happens on the streets or in the clubs in Sunny Beach. Everyone is there for a good time. It makes a nice change compared to some Saturday nights in your hometown, we're sure.
As always, act responsibly and just like at home, always walk home with someone, just all the basic safety tips you'd follow back home.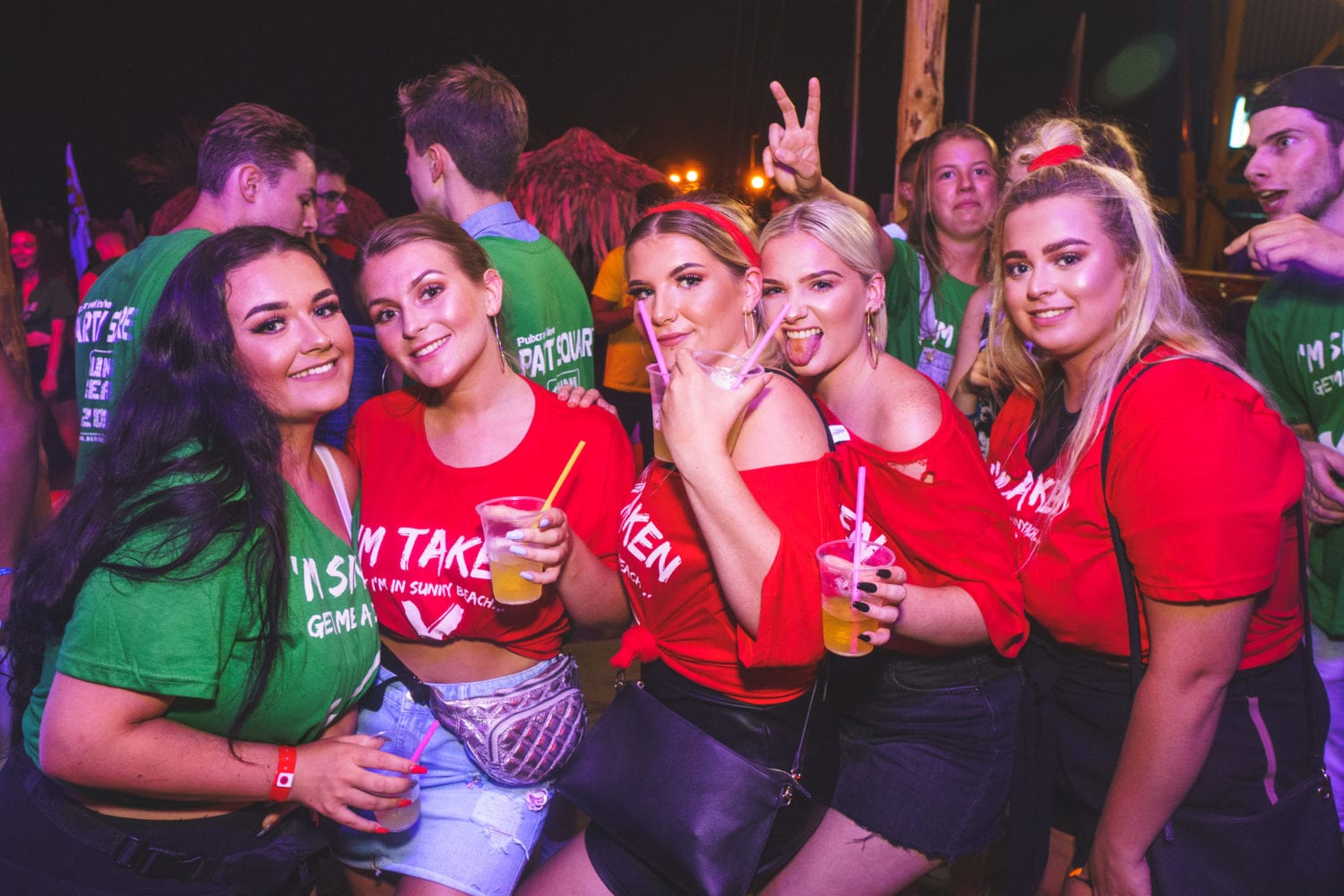 Try not to have argue with your mates
Let's be honest, a week on holiday, where you are drunk for near on the whole seven days can sometimes cause some arguments within your group. Like talking politics with your family over the Christmas table, it's just not worth it. If you do end up arguing, just remember how it's probably the drink talking and don't let it ruin the rest of your holiday. Best cure; a beer or cocktail together the next day to clear the air before going out again that night.