The Top 5 Beach Bars in Sunny Beach
We all go on holiday to enjoy the perfect combination of sun and drink so what better place to enjoy both than at some of Sunny Beach's top beach bars? Whilst beach bars are awesome to relax in the day with a cocktail they are also a massive part of the Sunny Beach nightlife scene! You might think it's only the Sunny Beach nightclubs you have to visit in the evening, think again.
Here's a quick list of the top 5 beach bars we think you have to visit.
Mexo Beach Bar
Mexo has been part of the Sunny Beach nightlife scene since forever. Since the Sunny Beach nightclubs have been there, Mexo beach bar has been there.
With a massive reputation and popular with both tourists and locals, Mexo is definitely a place you need to visit. In the day, you can lay on beanbags, metres from the waves with cocktail in hand. In the evening, Mexo comes to life and then you'll see why Mexo is so important to the Sunny Beach nightlife scene.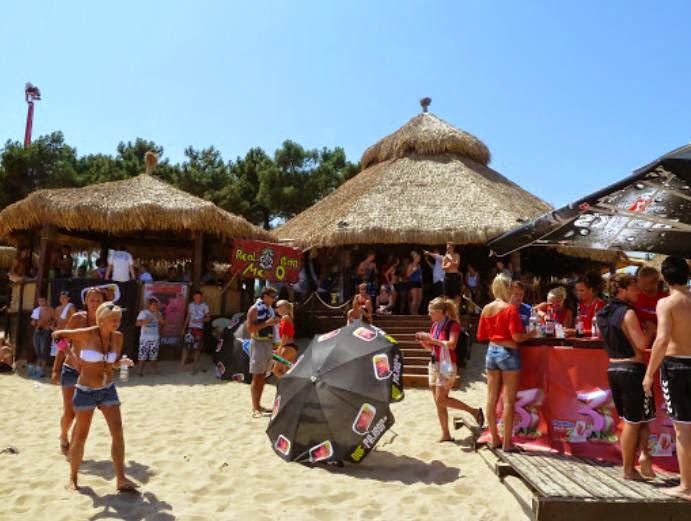 Bedroom Beach
What a place!
30 minutes walk along the beach from the pier, you'll come to one of the best venues Sunny Beach has to offer. Bedroom Beach is so impressive, you could easily include it in a list of Sunny Beach nightclubs – it's not just a simple beach bar.
With a nice pool, tables and bottle service, it's got that real Ibiza vibe.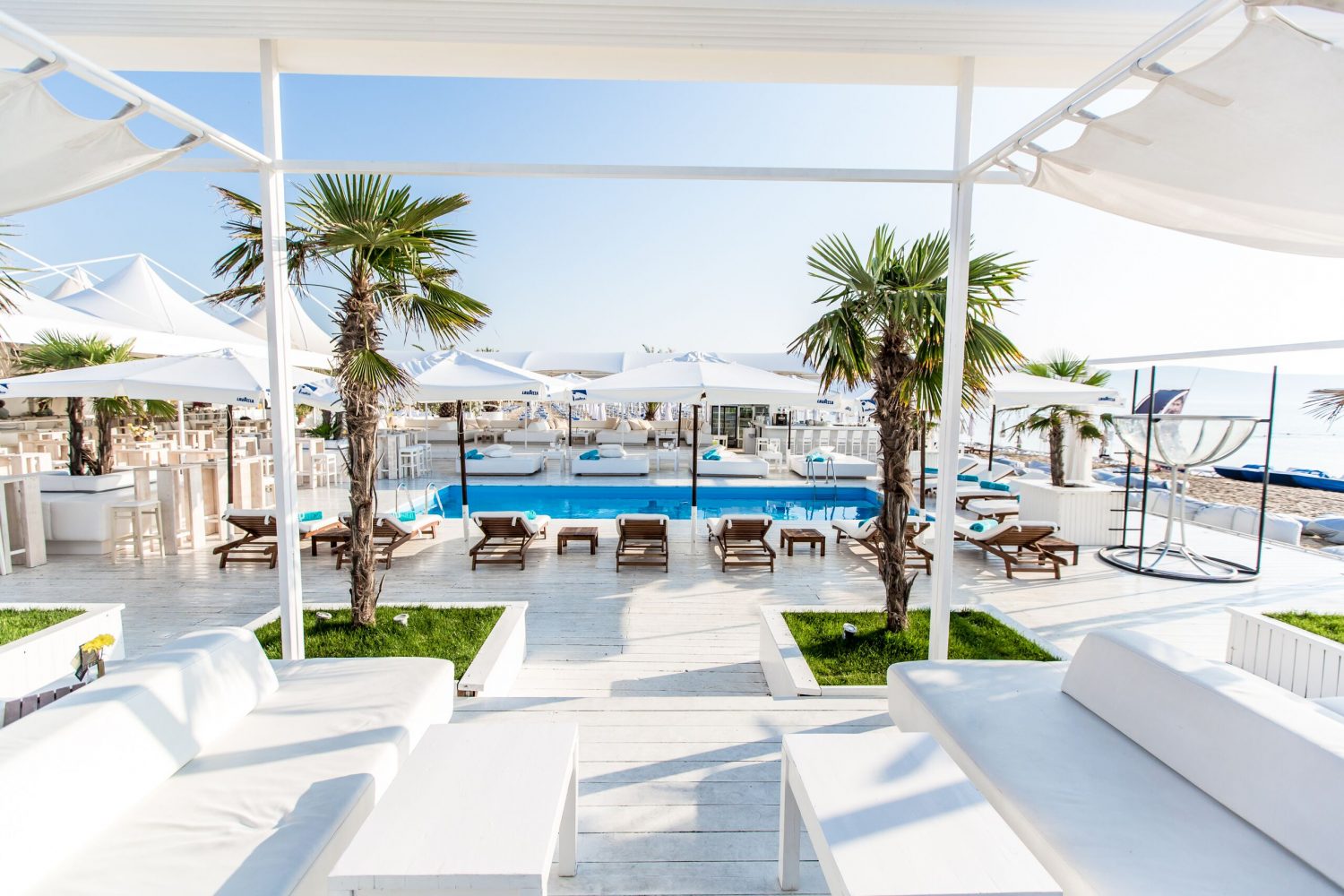 Playa Beach Bar
Just a short 5 minute walk from the strip and all the Sunny Beach nightclubs lies Playa Beach Bar.
Probably the most chilled out beach bar in Sunny Beach. Massive watermelon cocktails, volleyball and watersports mean you have everything you need. With regular live music in the afternoons you'll be able to chill-out listening to reggae music or classic acoustic covers.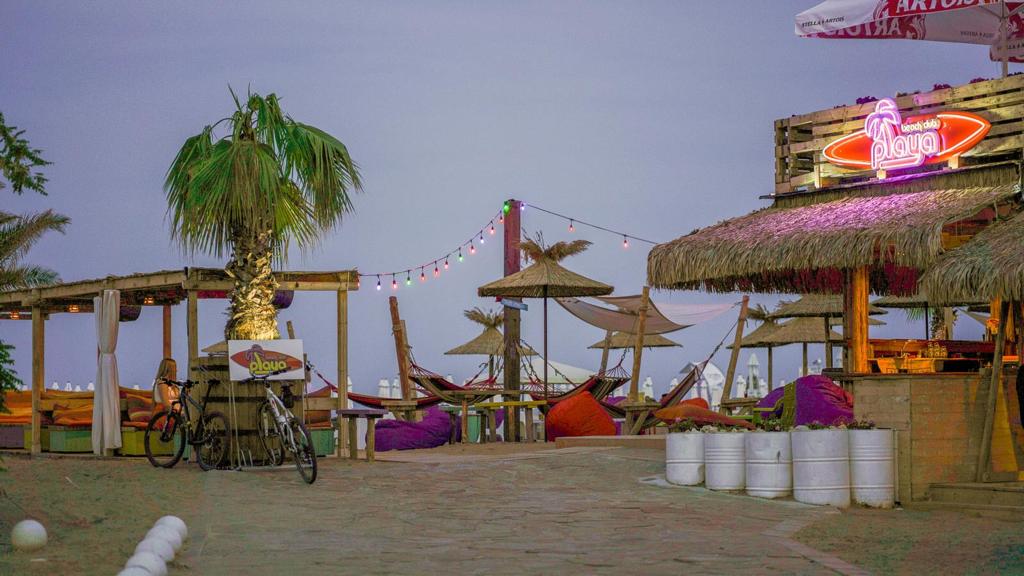 Mania Beach Bar
One of the more plush beach bars – all white interior and quality drinks, right in the centre of Sunny Beach. Mania hosts some of the biggest beach events alongside Sunny Beach Takeover so they are very much an important part of the Sunny Beach nightlife scene.
If you're in Sunny Beach on June 30th, make sure you spend your night at Mania for the traditional July morning celebrations. You will literally be drinking all night and won't be going home until the early afternoon!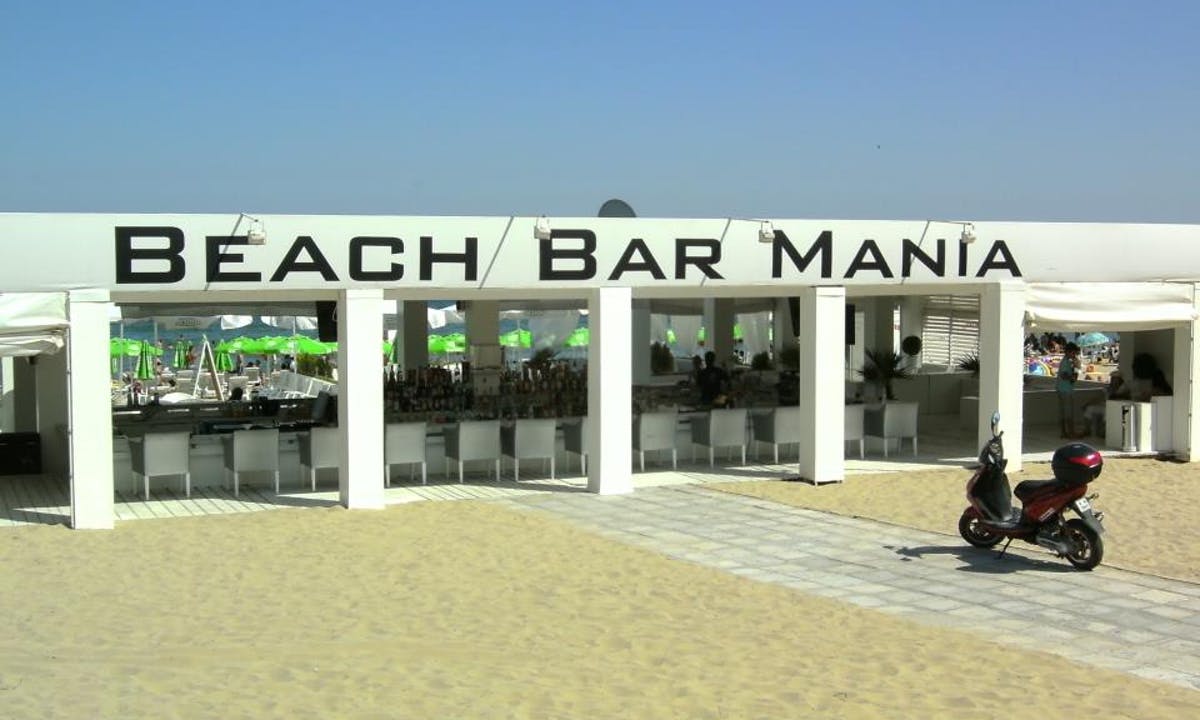 Viking Beach Bar 
Right on the Sunny Beach nightlife strip, you can't go wrong with Viking Beach Bar. Literally a stones throw from the Sunny Beach nightclubs there's not a better location for a beach bar in Sunny Beach.
With loads of drinks offers, Viking Beach Bar is always a stop on the barcrawls so again, you can see how the beach bars play an important party in the Sunny Beach nightlife scene.