Sunny Beach Virgin Guide: Top 5 Essentials for Clubbers
We've all been Sunny Beach virgins at some point and we've made the same mistakes that you are about to make. The
Sunny Beach party
scene is a manic experience, in general, your
Sunny Beach party holiday
is going to be on another level. But, we're here to try and stop you making those basis virgin errors.
Here's a quick guide with a few tips on the essentials for all Sunny Beach party-goers.
Look, your Sunny Beach party holiday is going to be a long week and your body is going to be battered, let's face up to that now. But, you can limit the damage by playing smart. Whist it might be comfortable wearing flip-flops every night out, it's likely to end in disaster. If you're lucky enough not to stick to the floor you'll find that your feet are in pieces after dancing all night with basically nothing on. Stick a pair of dancing shoes into your suitcase for your Sunny Beach party holiday and use them each night, you might want to throw in an extra tin of deodorant too, those shoes might end up stinking!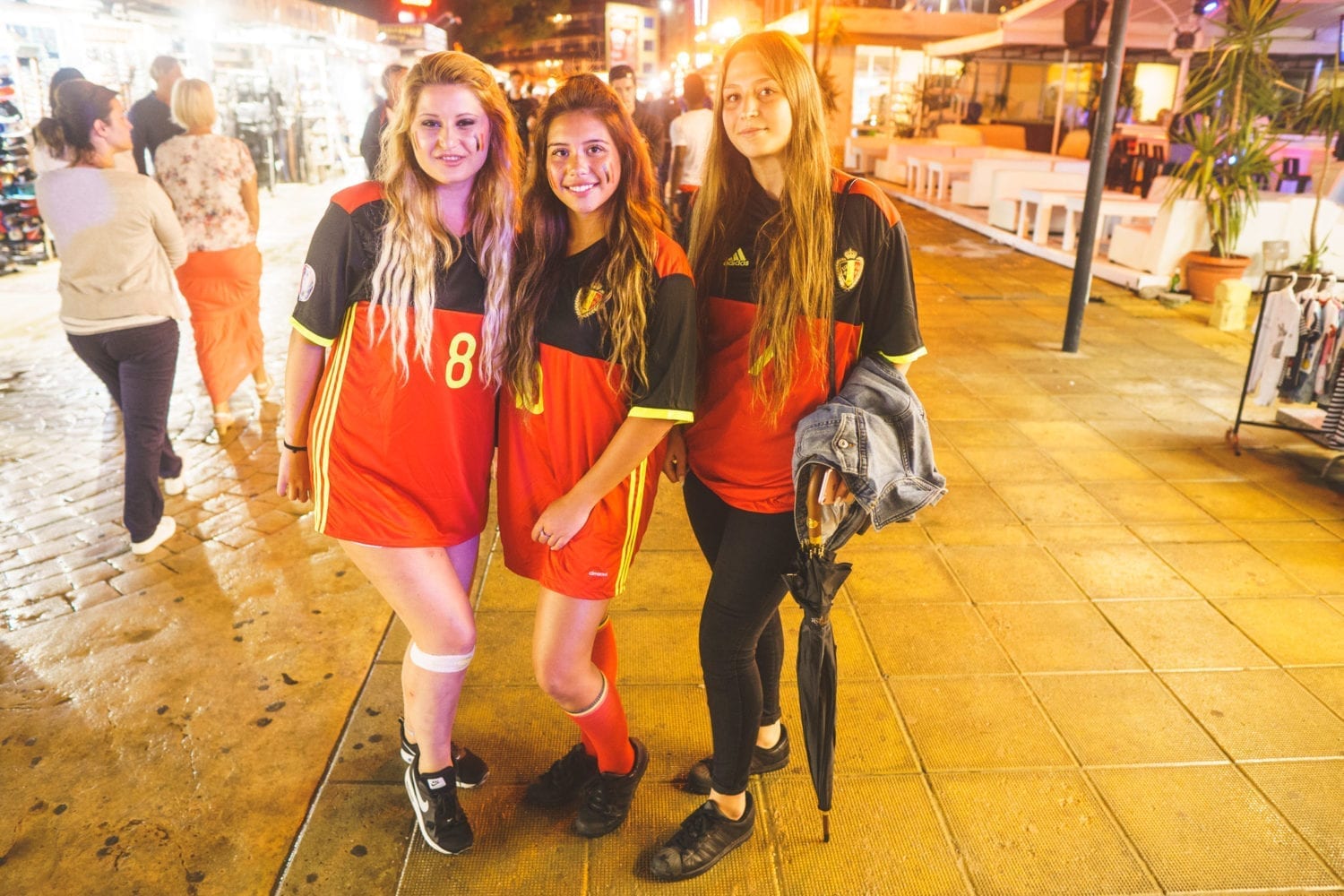 Keep your energy levels high
A week, or sometimes even two on a Sunny Beach Party holiday is hard. Don't let yourself lie in bed all day hungover. Get up, get some breakfast in you, get out onto the beach and sweat out those cocktails from the night before. We promise, it'll make the first few drinks that evening much easier to get down you. Nothing wrong with a cheeky tactical Red Bull to pick you up and get you ready to go again in the evening.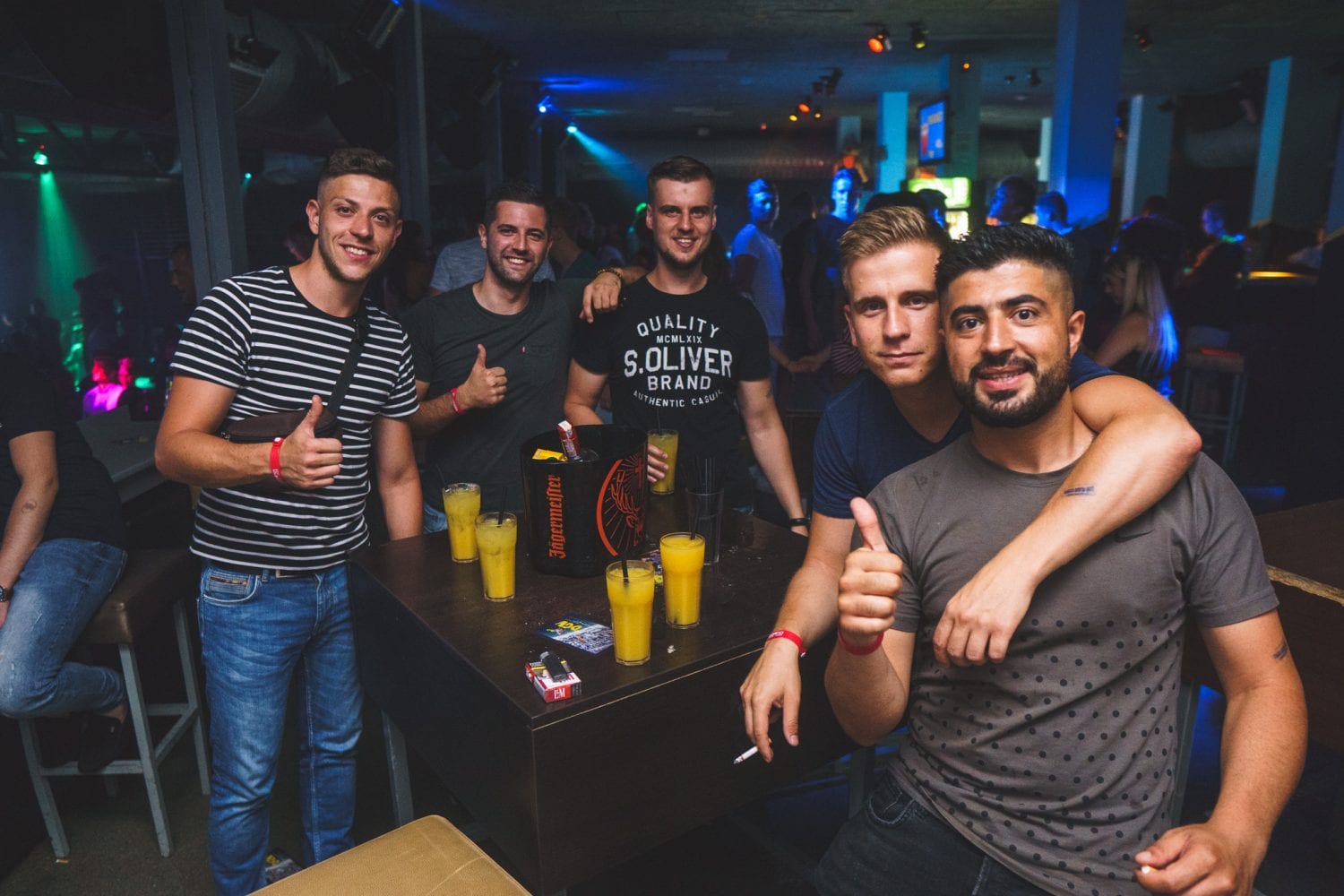 We see it every single year. After a week partying the Sunny Beach virgins realised they could of saved an absolute fortune if they just bought the Sunny Beach party package before they arrived.
It can be over five times, yes, FIVE times more expensive to buy your events individually in resort compared to booking the Sunny Beach party package online. If you take just one thing from this guide, for your wallet's sake, let it be this point. You can grab the ultimate Sunny Beach party package, the Gold Package.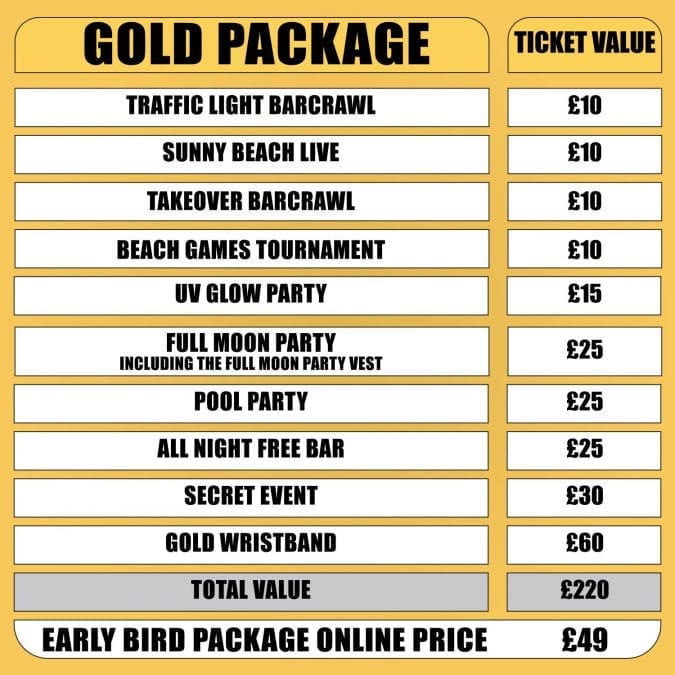 A Sunny Beach party holiday can be as expensive or as cheap as you like. A typical Sunny Beach party is going to include tonnes of cocktails, massive clubs and if you're feeling up to it, try the local drink, Rakia!
First things first, as we said above, make sure you book onto the ultimate Sunny Beach party package before you arrive. Saving money wise, this is the best thing you can do if you are on a strict budget. This means you don't have to worry or budget for any events or club entries – you can focus all your spending money on food and most importantly, drink!
Whatever your budget is for your Sunny Beach party holiday, plan ahead and budget a certain amount each night for your whole holiday. There is absolutely nothing worse than blowing all your money in the first four or five days and then your last couple nights are a real anti-climax because you don't have much spending money.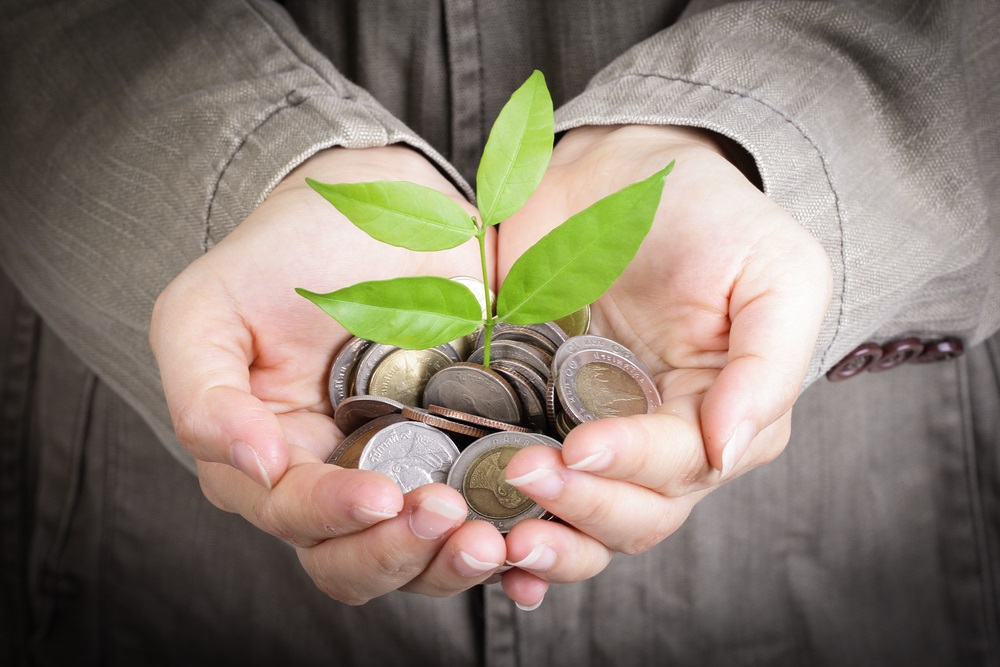 Boring, we know. But, it's definitely essential.
Your Sunny Beach party holiday is going to be full of sun and drink and it's unlikely you're your body is used to the amount of alcohol you're going to consume and that scorching sun. Stay hydrated!
If you come down with sunstroke or dehydration in the first couple days, your holiday is completely ruined and you'll be bed-ridden for the rest of it.
Top tip: If you want to be a pro, drink one small bottle of water in between every alcoholic drink. It will stop a hangover and keep you hydrated when you're out partying all night!