The Top 5 Sunny Beach Events
We all come to Sunny Beach for the same thing – hit the clubs and experience all the top events in Sunny Beach. The Sunny Beach events 2020 calendar is starting to shape up nicely with DJ's, acts and celebrities set to be announced just before the season starts. We've put together a quick list of the Sunny Beach events that you shouldn't miss.
For the last four years Sunny Beach Live has been the biggest event in Sunny Beach Bulgaria – hosted by Joel Corry, Jordan Davies, and Sam Bird to name a few. 2020 is proving even better- we've seen a list of potential names for 2020 and it's got us excited too!
If you're coming to Sunny Beach to listen to the most up-and-coming DJ's in Europe as well as huge names like Joel Corry, Sunny Beach Live is perfect for you, the pinnacle of all the Sunny Beach events. You'll also see reality stars from Love Island, Ibiza Weekender and Geordie Shore on the event, some of the names including Jordan Davies, Isobel mills, Sam Bird, Gary Beadle and Chloe Ferry.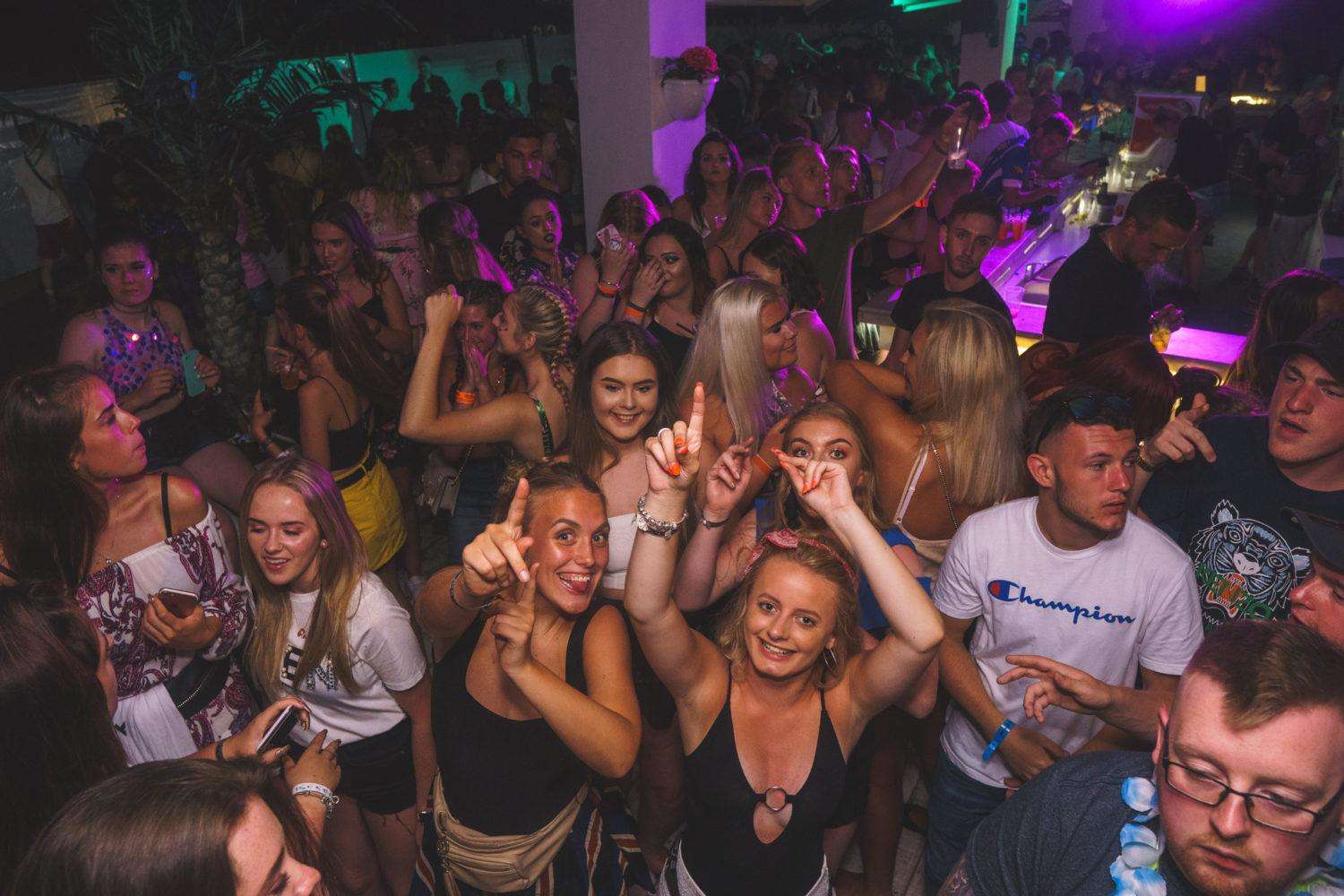 The DGV Pool kicked off in 2019 with some serious style – instantly becoming the biggest daytime event in Sunny Beach with massive crowds. 2020 is proving no different, the DGV Pool Party is going to be getting bigger and better, like all the other Sunny Beach events. What better way to spend your day than partying under the sun with a cocktail in hand!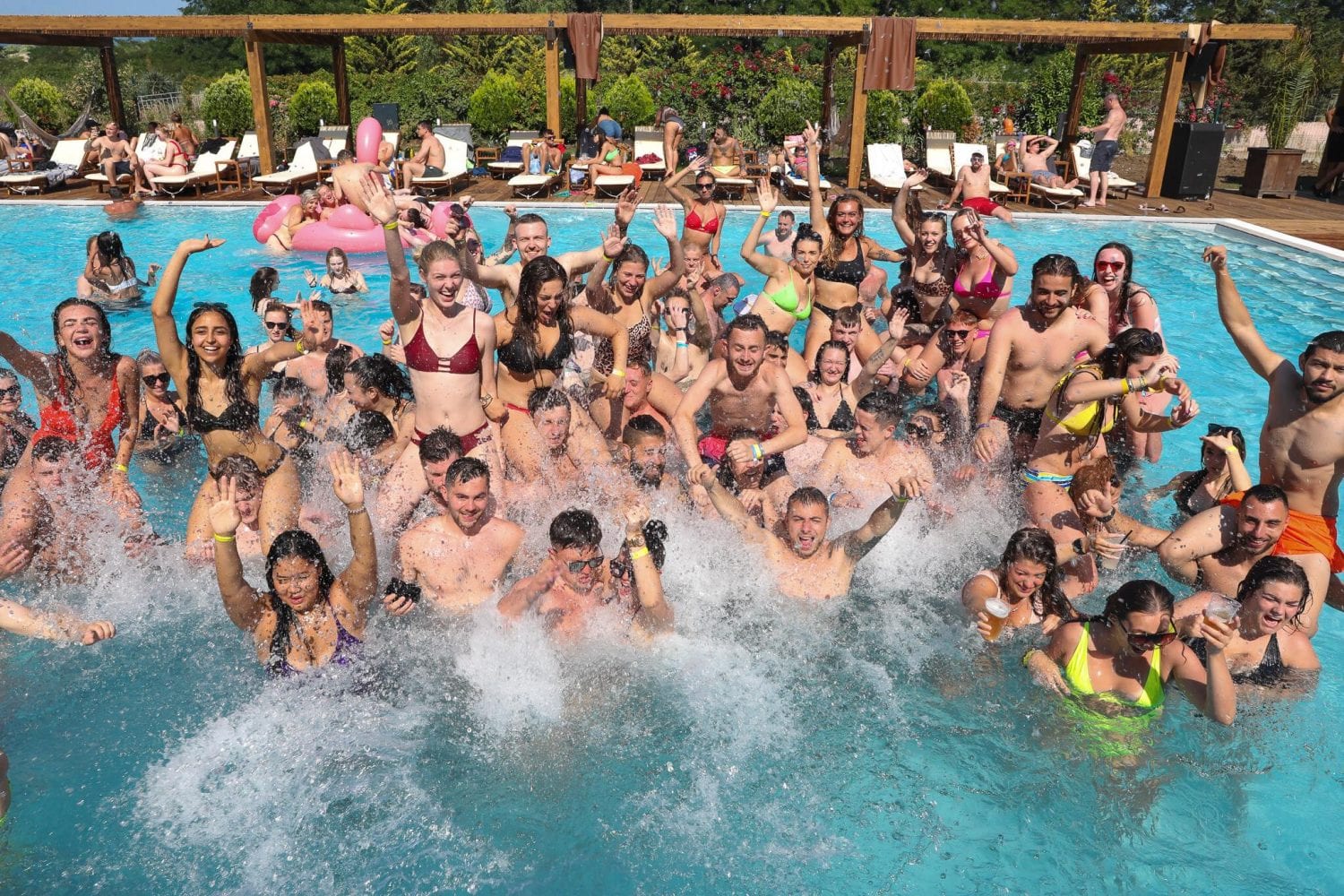 Yes, seriously, it's an ALL NIGHT FREE BAR! Drink as much as you possible can as you have an open bar the whole night. Vodka, Whisky, Rum, Gin, Amaretto or Tequila, drink until you drop. When it comes to events in Sunny Beach, this is right up there with thousands joining every single week!
Your Sunny Beach Events 2020 experience won't be complete without joining the Full Moon Party. Since 2013 a little bit of Thailand came to Sunny Beach, it's been the biggest beach party event in Sunny Beach. It became such a popular that within a couple of years there were copy-cat events being made, but, the Full Moon stood out against the rest as the original, biggest and best event in Sunny Beach.
Get your face painted with the UV face and body paint whilst wearing your Full Moon vest, glowing under the UV lights.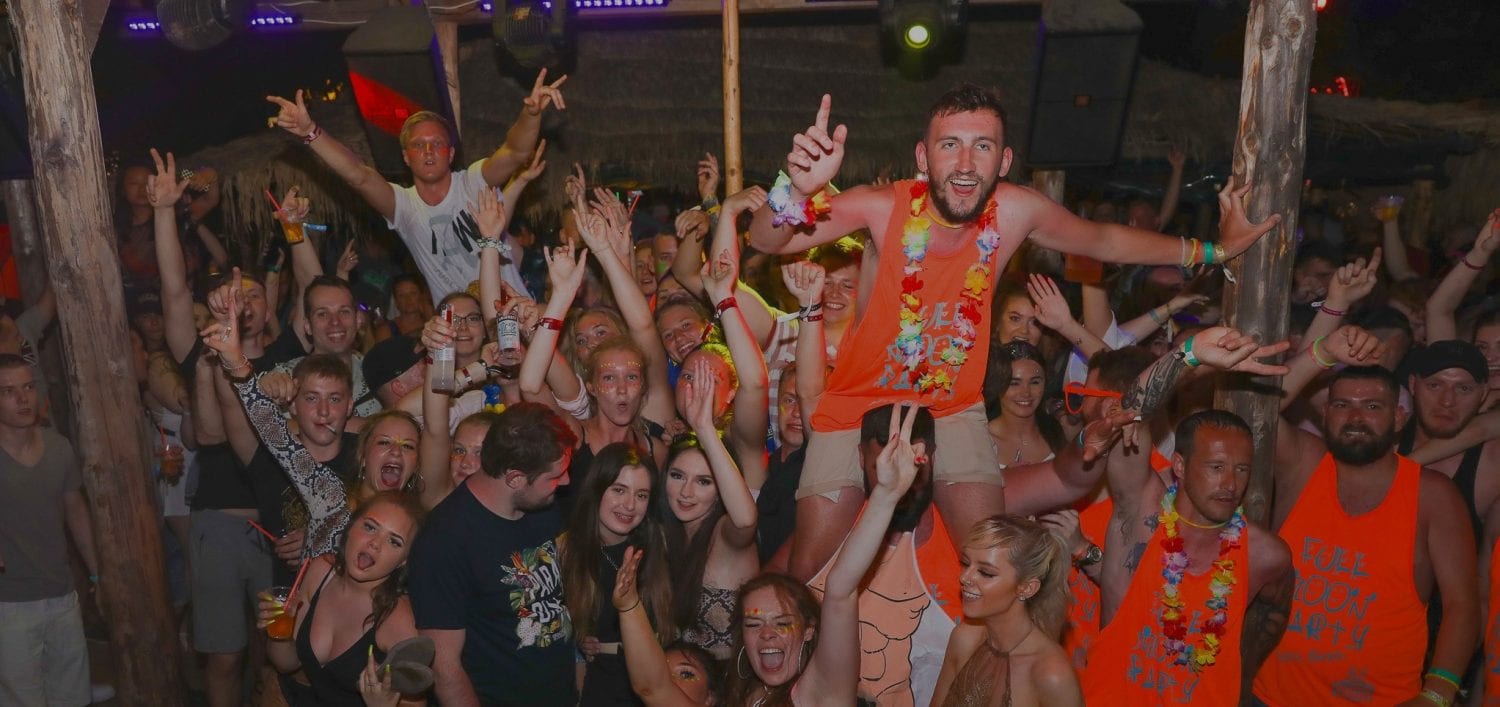 Well, as you can imagine with this one, we can't tell you too much yet. But, what we can tell you is this event is going to be massive – it's at number #5 on this list now, but we're sure after 2020, it's going to go right to the top. We can't say anymore, just get involved!