The Ultimate Guide to Clubbing in Sunny Beach
For many people who come to Sunny Beach it's their first time abroad or their first clubbing holiday and they're worried about how much damage they're going to do to their wallet. First thing is first, stop worrying, you're coming to Sunny Beach not Ibiza. It's more expensive to buy a bottle of water in your local supermarket than it is a pint of beer in Sunny Beach – you're gunna be alright!
For all of you that are coming to Sunny Beach and wanting some tips on how to get the most out of your week, visiting the best clubs in Sunny Beach and just generally getting the best experience of the Sunny Beach nightclubs, here's our ultimate guide.
1) SKIP THE DRINKING GAMES
We all do it. If we're at home we're drinking in the kitchen or living room with our friends before going out, all to get a bit tipsy before heading out. You might think you'd do the same in Sunny Beach, playing ring-of-fire on your hotel balcony with everyone you've met. But this is Sunny Beach, the drinks prices in the Sunny Beach nightclubs are so low you'll get a quadruple vodka redbull for less than a Tesco's meal deal. With this kind of heavy drinking the last thing you need is a warm up of 23 fingers and a dirty pint.
Trust us, if you're the last man standing in the clubs in Sunny Beach, not only do you get to label yourself 'top drinker' in your group, you'll be able to call on a tonne of hilarious drunken stories from the night to embarrass your mates the next day. The clubs in Sunny Beach offer a no-holds-barred experience.
With huge events during the day and early evening, this is your chance to go on a real week of partying and socialising from morning until night without the standard drinking in the kitchen without your wallet hating you at the end of the week!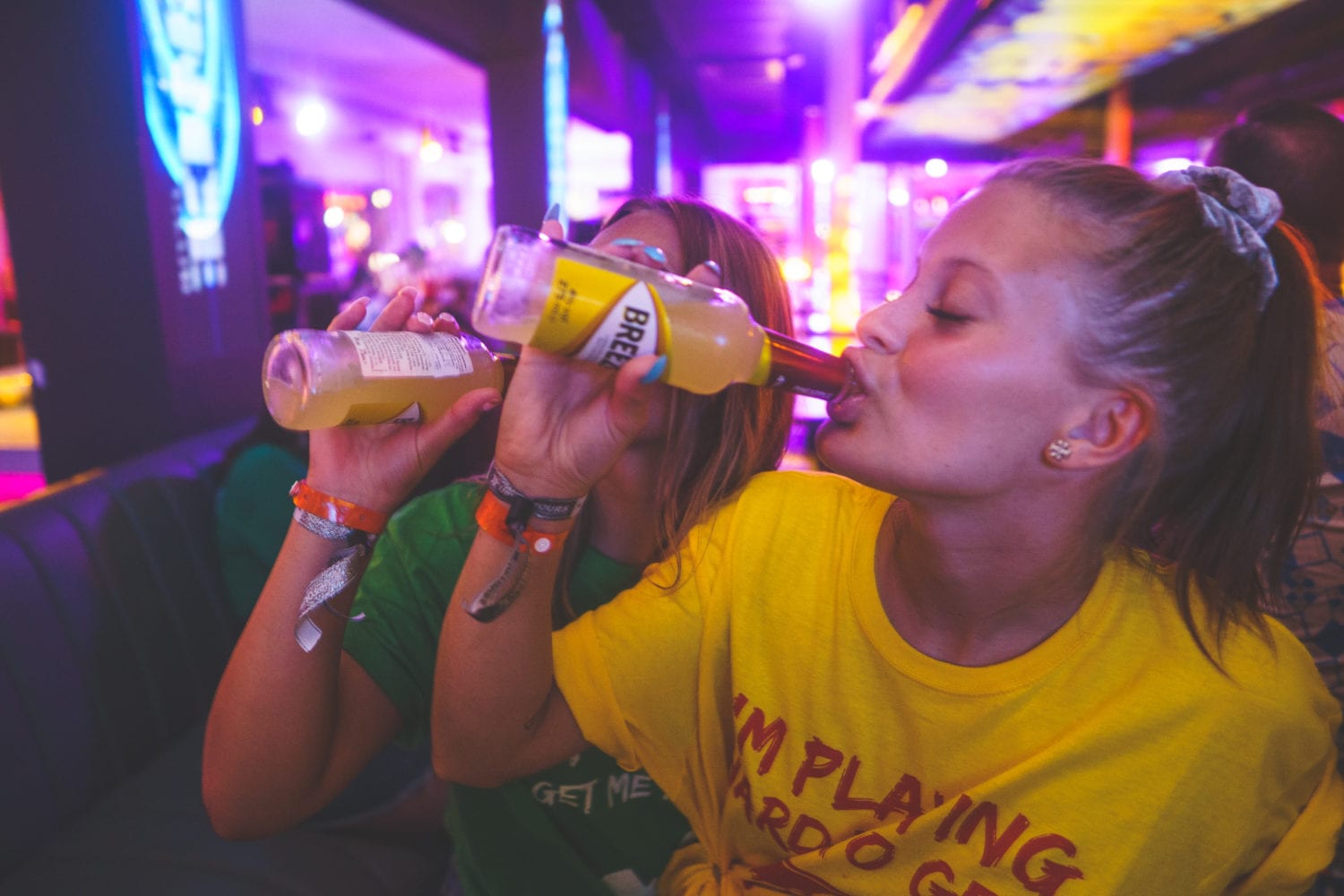 2) KEEP AN EYE OUT FOR FREE BAR PROMOTIONS AT DGV!
Even the biggest and best clubs in Sunny Beach have ridiculous drinks promotions all night – but always keep an eye out for the free bars. The free bar is the same price as entry, so you'd be mad to get your first hour drinking for free in the clubs!
Every night you'll be able to take-up the free bar offers. In DGV, the main club of all the Sunny Beach nightclubs, there's a one hour free bar from 23.00 – 24.00 every night from as little as €5! Yes, seriously, drink as much vodka, whisky, rum, gin, amaretto as you want for an hour from €5 in the best clubs in Sunny Beach!
There's also the ALL NIGHT FREE BAR. Yes, seriously, it's all night of unlimited booze with your ticket which costs just €30! The All Night Free Bar is included in the Gold Package – the ultimate week events package in Sunny Beach. The Gold Package gives you over 10 hours of free bar throughout the week and free entry into the two best clubs in Sunny Beach, DGV and Room2. So definitely worth taking a look at that if you're wanting to save yourself a small fortune.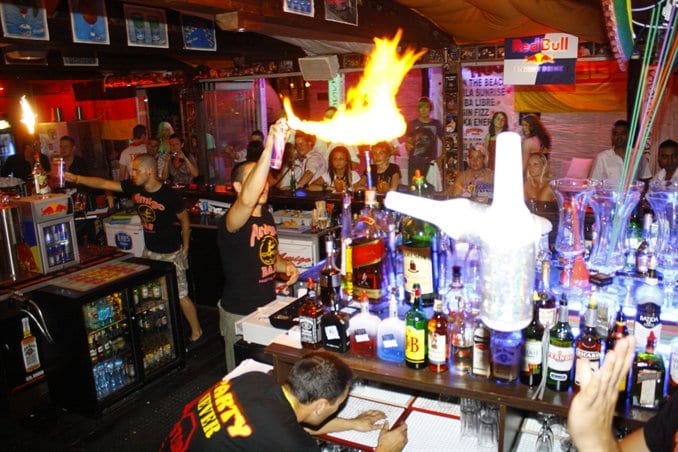 3) FIND A CHILLOUT BAR
It doesn't matter how good you are at drinking, at some point you're going to feel the urge to sit down and take a breather if you're going to be able to last until the sun comes up. When you first arrive and enter one of the clubs in Sunny Beach, look for the sign to the outside bar or chillout bar. When you need a second to get yourself together or get some fresh air before you throw up everywhere, head there and relax for a while, before doing it all again!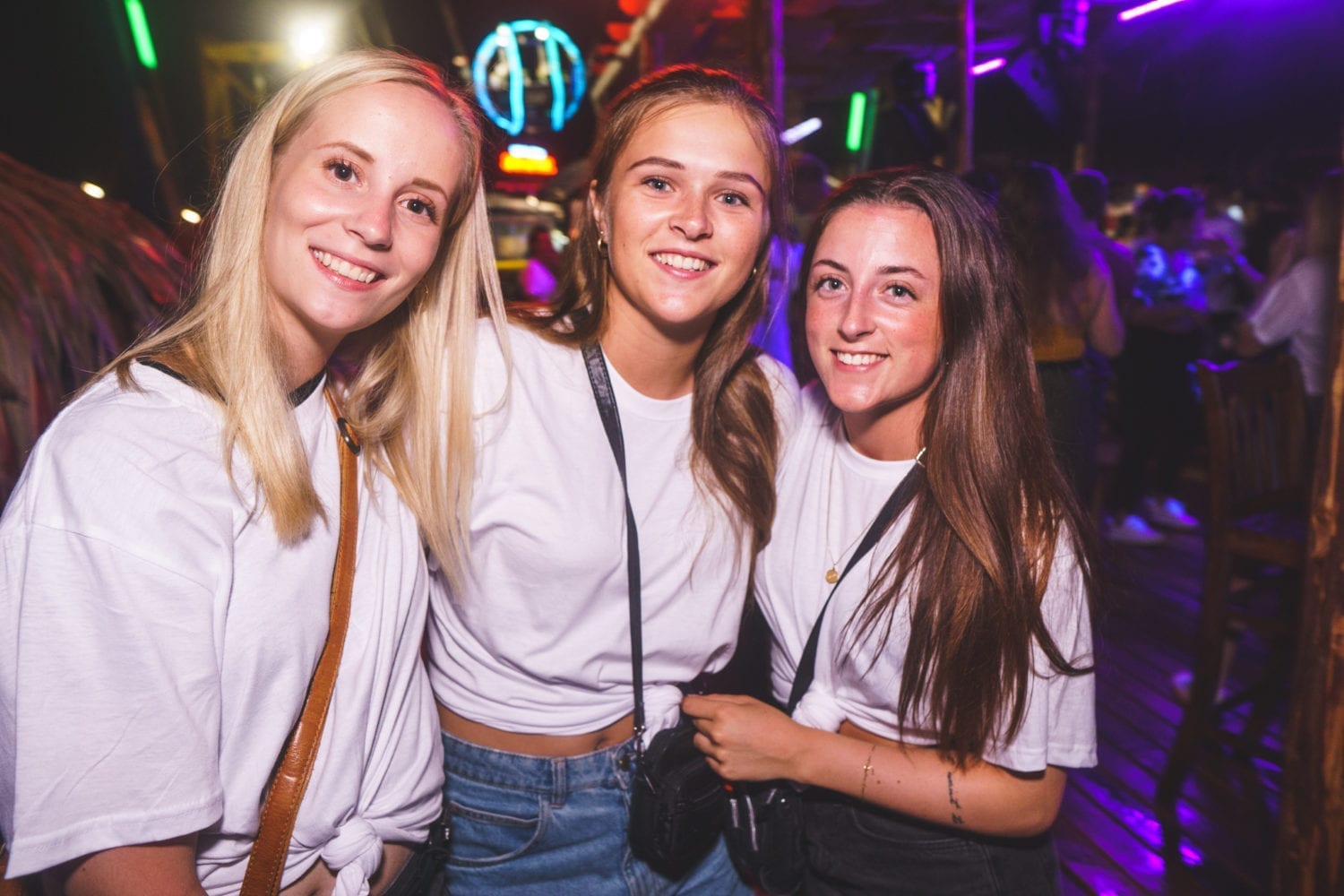 4) GET THE ROUNDS IN
Think about it; you're in Sunny Beach and you've got the chance to live like a king/queen for 7 nights. Don't be that one that is in the second row of the queue at the bar as your mate gets another round in again. With drinks prices so low in the clubs in Sunny Beach, you've got the perfect opportunity to get the "I-OWE-YOU's" in the bag before getting home where it costs triple for a drink in a club!